The following hotels – all located near the conference venue – are offering preferential rates to delegates attending the conference. Click on the links below to view the different options available to you.
Hyatt Regency Montreal
1255 Jeanne-Mance


Montreal, QC H5B 1E5
Tel: 514-982-1234
Fax: 514 285 1243
Global Conference Link
As the 3rd Global Conference on World's Religions after September 11 has partnered with McGill University, guests can benefit from preferential rates at the following hotels:
Residence Inn by Marriott
2045 Peel St.
Montreal, QC H3A 1T6
Tel.: 514-982-6064 / 1-888-999-9494
Fax: 514-844-8361
McGill link
Delta Montreal Hotel
475 President Kennedy Avenue
Montreal, Quebec H3A 1J7
Tel.: 514-286-1986 / 1-877-286-1986
Fax: 514-284-4342
McGill Link
Email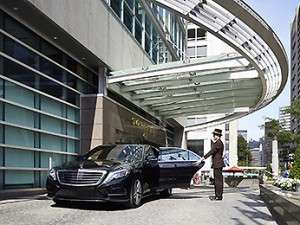 Sofitel Montreal Golden Mile
1155 Sherbrooke Street West
Montreal, QC H3A 2N3
Tel: 514-285-9000
Fax: 514-289-1155
Toll-Free Number in North America – 877-285-9001
Website
Château Versailles
1659 Sherbrooke St. West (north side)
Montreal, QC H3A 1B4
Tel: 514-933-8111 / 1-888-933-8111
Fax: 514-933-6967
McGill link
Meridien Versailles-Montréal
1808 Sherbrooke St. West (south side)
Montreal, QC H3A 1B4
Tel.: 514-933-8111 / 1-888-933-8111
Fax: 514-933-6867
Website
Email
Hotel Omni Mont-Royal
1050 rue Sherbrooke St. West
Montreal, QC H3A 2R6
Tel.: 514-284-1110
Website
Email
Transportation options
For more information about the Montréal-Trudeau International Airport, please visit www.admtl.com.
A bus shuttle service links Trudeau Airport to downtown Montreal. The 747-Express line is a daily, 24-hour service. The trip is between 20 and 35 minutes. The cost is $7 one way. Tickets are on sale at the airport.
Montreal's Gare centrale (Central Station), with rail connections from New York or Washington, is also a major stop for domestic trains from eastern or western Canada.  The downtown station is conveniently connected to Bonaventure underground metro station by a pedestrian passageway.  For more information, visit www.viarail.ca.
It is also possible to travel to Montreal by bus from Canada or the US.  Visit greyhound.ca for further information.